SCS Services
The rapid increase in the amount of per-person healthcare data proves the necessity of easily-accessed patient care information with high-security privacy safeguards.
SCS Multi-Application Healthcare Smart Cards address these challenges with instantly accessible Electronic Health Records (EHR) - from emergency primary information for 1st Responders and Triage; to high-security patient histories, lab results and benefits calculators.
SCS smart cards carry the cardholder's most current information including:
Demographics
Blood Type
Allergies
Medications
Chronic Illnesses
Emergency Contacts
Insurance and Numerical information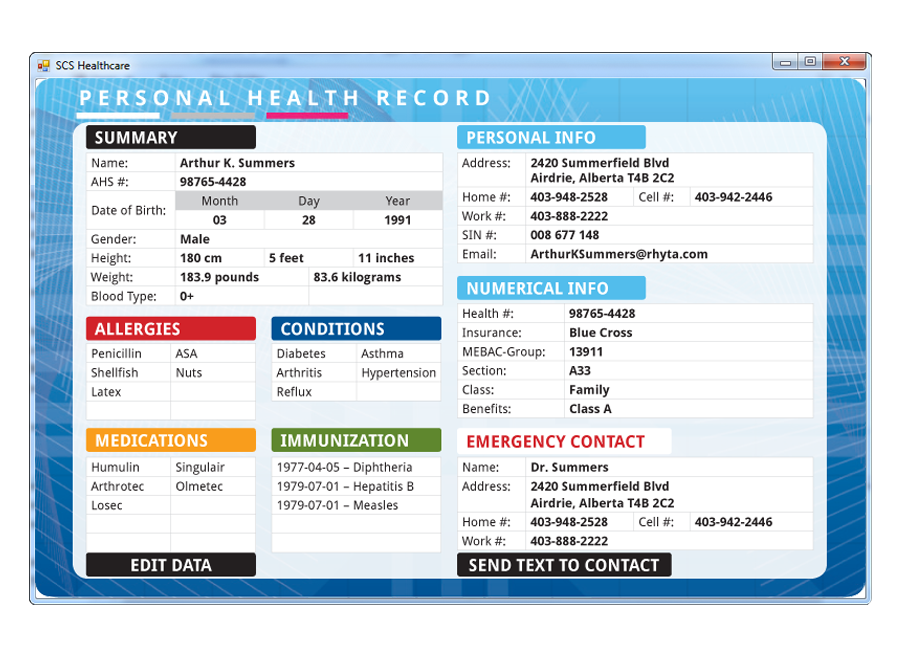 MEDICAL SMART CARD BENEFITS
Confirmed identification of patients via PIN, Biometrics or both
Immediate access to primary medical information in an emergency
Fraud reduction via authentication of service provider/patient visits and benefits eligibility
Easy transfer of medical data between systems or to locations without systems
Immediate database & card updates
Reduced step edits, record maintenance and telephone confirmations
Eliminates paper prescriptions and lab requisitions – Rx and Reqs are written to, and retrieved from the card
Eliminates the need to fill out patient questionnaires at clinics, specialists and other healthcare providers by providing reception with current, complete information.
Speed-up patient check-in and flow-through by 15-20 minutes.
Calculates co-payment information with secure access to debit or credit accounts
Ability to carry funds and coupons as digital stored value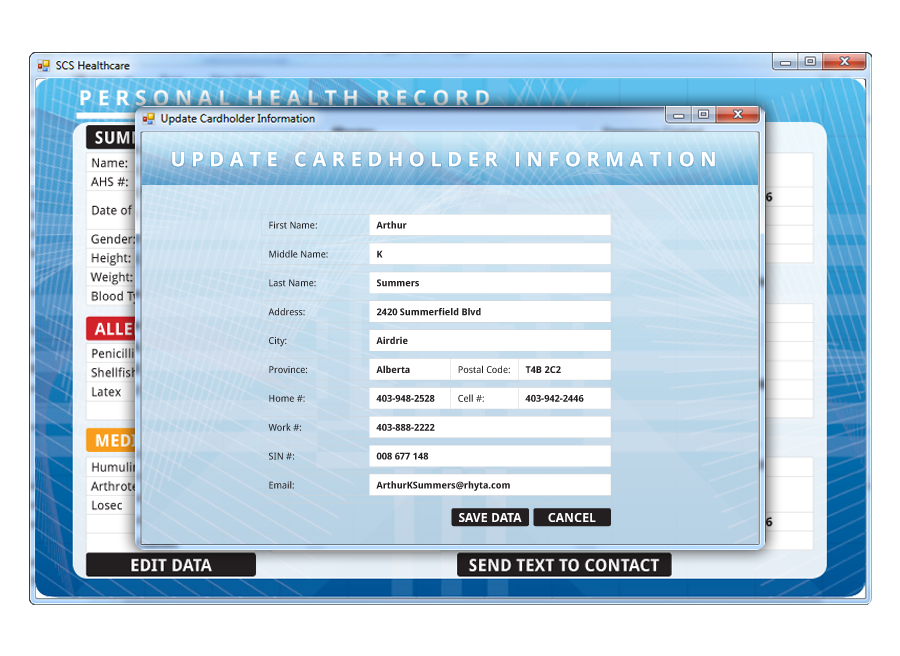 SAFE. SECURE. CONFIDENTIAL.
SCS Card Technology Inc. uses CPU/MPU Microprocessor Multifunction Cards with on-card dynamic data processing capabilities.
Multifunction smart cards assign card memory into independent files assigned to specific functions or applications. The card's chip is therefore, a microprocessor that manages the memory allocation and file access.
These microchips are comparable to the chips in all personal computers. When implanted in a smart card, they manage data in organized file structures.
This software controls access to the on-card user memory, permitting different and multiple functions, and different applications to reside on the card, allowing a diverse number of applications through the card.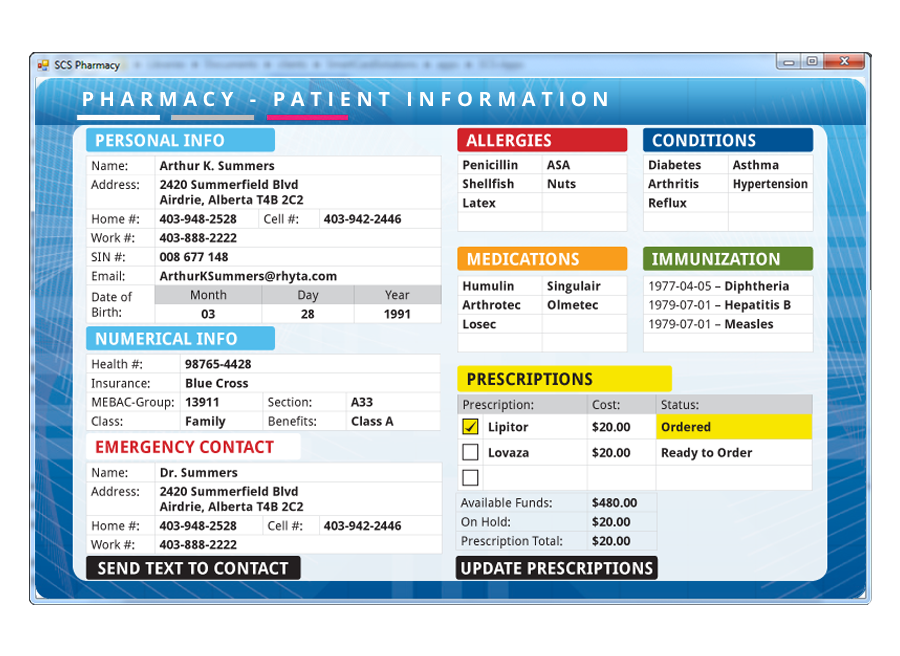 The SCS Difference
SCS Card Technology Inc. provides expandable, secure, multiple smart-card solutions integrated on one proprietary multi-function microprocessor chip. This means that an SCS smart card can provide significantly more to any client.